미국 캘리포니아 침례대학교(California Baptist University, CBU) 관계자들이 11월 16일(수) 우리 대학을 방문했다.
▲Joseph Bolin 공연예술대학장(Dean, School of Performing Arts) ▲Gene Moon 음악학과 교수(Associate Professor of Music) ▲Jinhee Kim 바이올린전공 교수(Professor of Violin) ▲Joshua Daily 국제 입학사정관(International Admissions Counselor)을 우리 대학 예술대학 김승일 학장과 음악학부 이재문 교수, 권형일 국제처장, 신중범 국제교류팀장, 이동영 주임이 반갑게 맞이했다.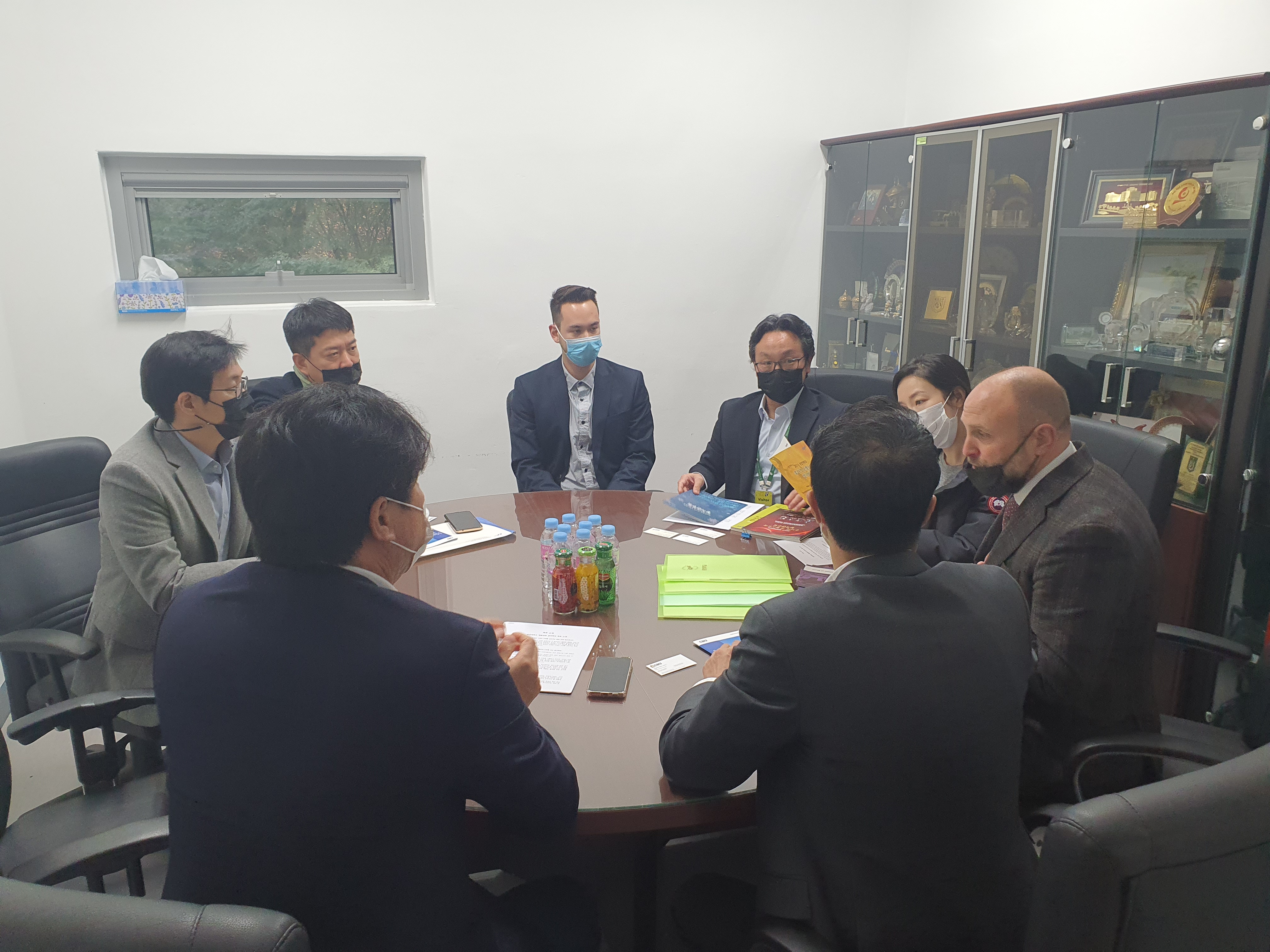 이날 미팅을 통해 두 대학은 예술대학을 기반으로 협력 가능한 프로그램에 대한 논의를 진행했다. 우리 대학 오케스트라에 깊은 관심을 보인 캘리포니아 침례대 관계자들은 음악학부의 정기연주회 영상을 감상하는 시간을 가지기도 했다.
이들은 음악학부 오케스트라의 규모와 실력에 놀라움을 표하며 "기회가 된다면 다시 중앙대를 방문해 음악학부 오케스트라 연주를 직접 듣고 싶다"고 소감을 전했다.
국제처 관계자는 "이번 미팅을 통해 MOU 체결은 물론 예술대학뿐만 아니라 전체 대학 차원에서의 학생 교류 방안을 논의했다. 추후 협정 체결 절차를 진행할 계획"이라고 했다.