국제처 국제교류팀, 제4회 외국인 학생 대상 캠퍼스 투어 '중앙대 한바퀴, CAT' 성료
4th Campus Tour Program (CAT, CAU Tour) for Foreign Students Provided by the CAU Office of International Affairs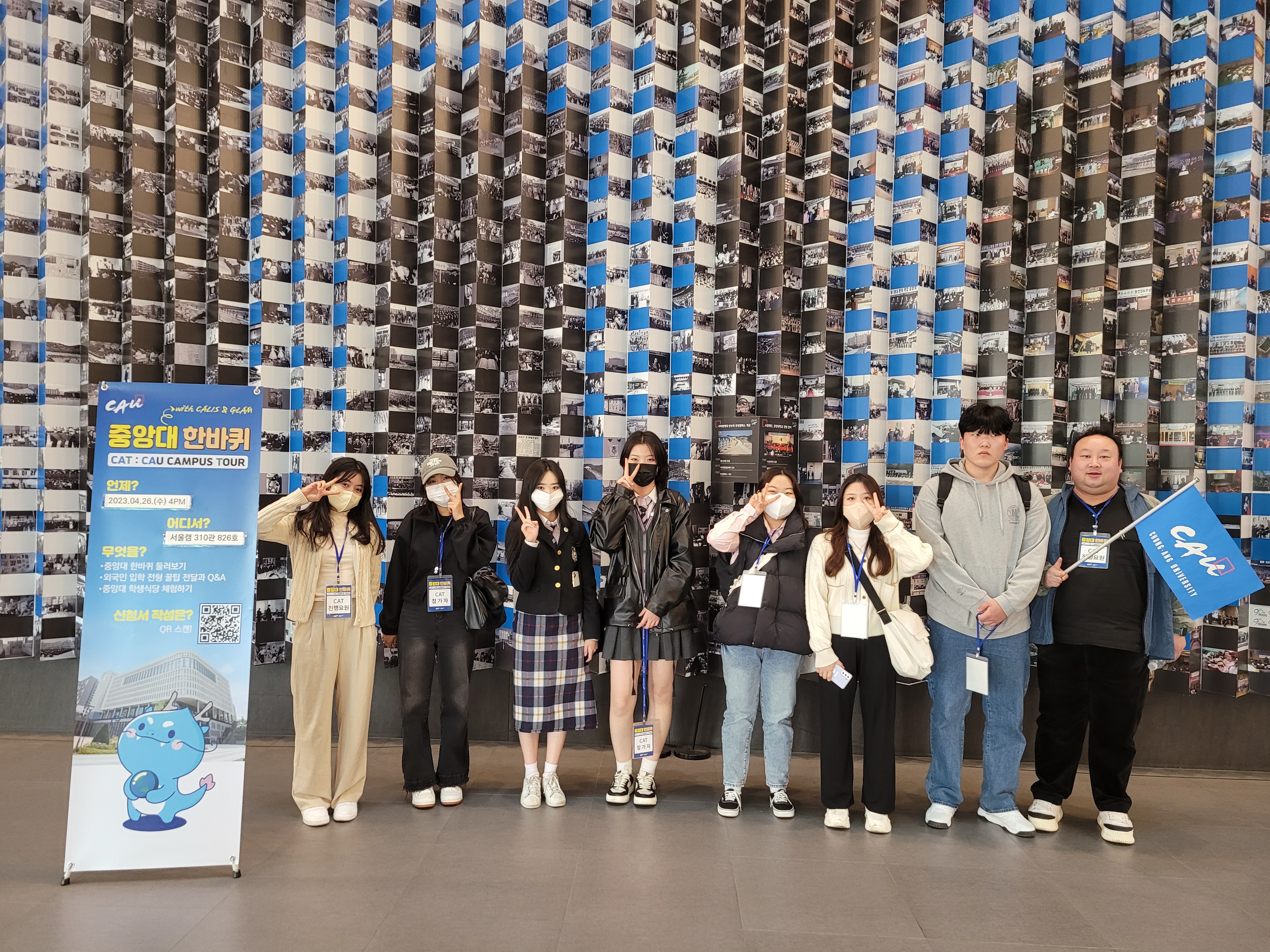 우리 대학 국제처 국제교류팀이 지난달 26일 진행한 제4회 캠퍼스 투어 프로그램 '중앙대 한바퀴-CAT(CAU Tour)'을 성공적으로 마쳤다.
The CAU Office of International Affairs successfully completed the 4th Campus Tour Program(CAT, CAU Tour), held on the 26th of last month.
이번 캠퍼스 투어는 ▲등록 ▲홍보 동영상 시청 ▲외국인전형 입학설명회 ▲질의응답 ▲기념사진 촬영 ▲캠퍼스 투어 ▲학생 식당 체험하기 순으로 진행됐다.
The campus tour followed the schedule: registration, watching promotional videos, international ad-missions programming introduction, Q&A session, group photo, campus tour, and a student cafeteria dining experience.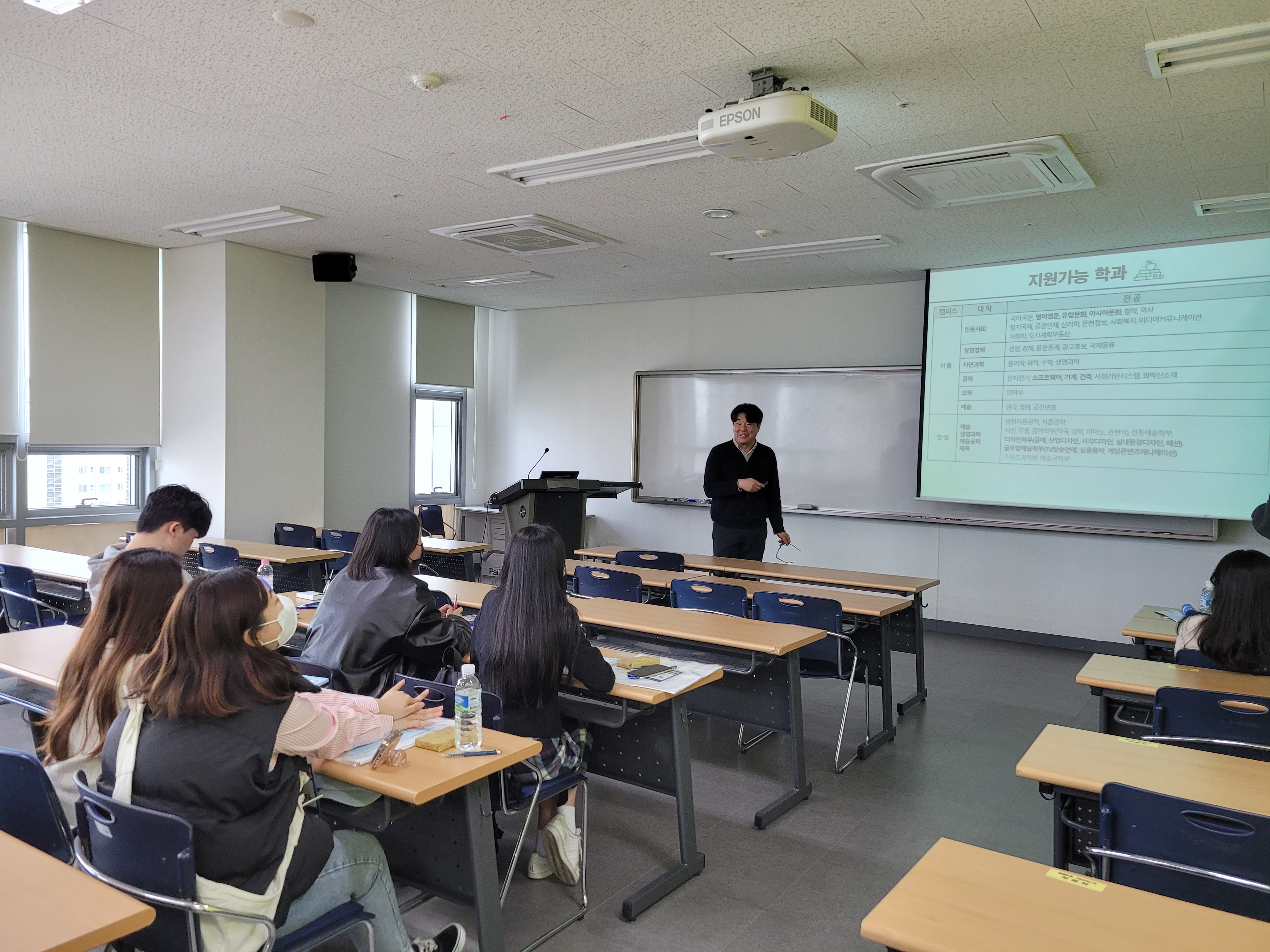 국제처는 이날 입학설명회와 질의응답 시간을 통해 입학 정보를 전달하고, 학생들이 궁금해하는 질문에 대해 답변하는 시간을 가졌다.
The Office of International Affairs provided detailed information to prospective students through the international admissions programming introduction and Q&A session. The Q&A session gave potential students the opportunity to ask any questions they have and receive informative answers directly to our staff.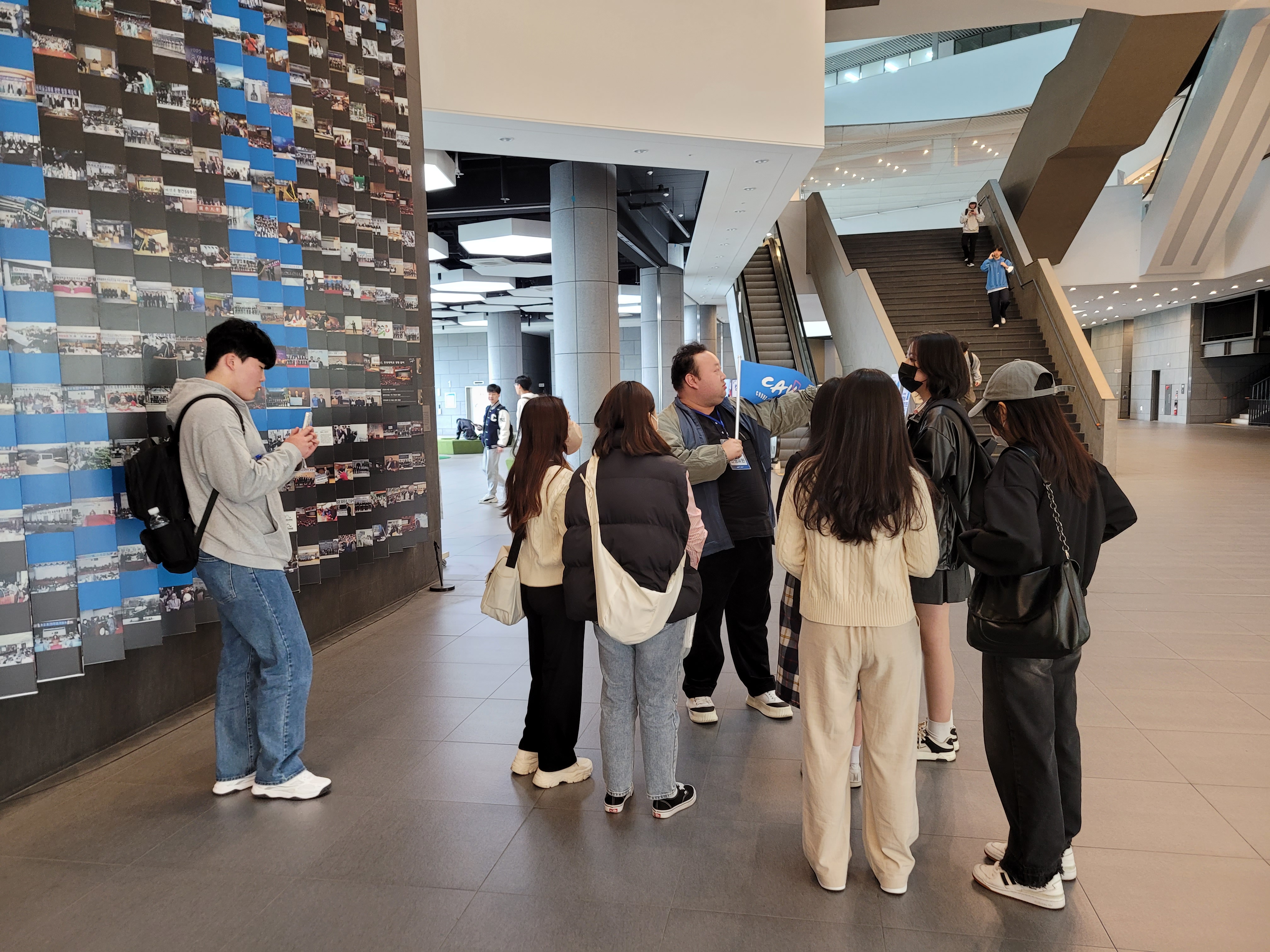 캠퍼스 투어 진행은 CALIS(유학생 리더) 학생들이 맡았다. 서울 매그넷고등학교, 안산국제비즈니스고등학교, 한국어 어학원에서 재학 중인 외국인 학생들이 이번 투어에 참가했다.
The campus tour was led by CALIS (Foreign Student Leader) students. Foreign students currently studying at Seoul Magnet High School, Ansan International Business High School, and Korean Language Institutes attended the tour.
국제교류팀은 매월 마지막 주 금요일마다 CAT을 실시하고 있다. 보다 많은 국내 체류 외국인 학생들이 우리 학교를 직접 둘러보며 관심을 높일 수 있도록 하기 위해서다. 정확한 입학 정보도 제공 가능한 장점이 있는 만큼 향후 CAT 프로그램을 정착시킬 계획이다.
The Office of International Affairs holds CAT (Campus Tour Program) on every last Friday of each month. The program allows foreign students residing in Korea to explore our campus and spark interest in our academic offerings. There are plans to continue the CAT program in the future.